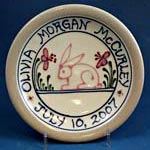 Now in my 38th year of making Cornish Hill Pottery, I am in the amazing position of going into a 2nd generation of "Baby Plates!"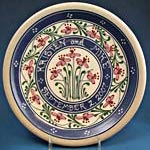 The majority of these plates are ordered as wedding gifts. Others are ordered to commemorate new homes, retirement, special birthdays, promotions, and graduations.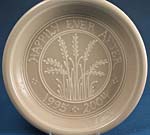 Some people want stray slightly from the norm and go for bowls or pie plates. We will work with you to fulfill your requests.
Many of these ideas come directly from those individuals placing the order. Please contact us if you have your own idea!